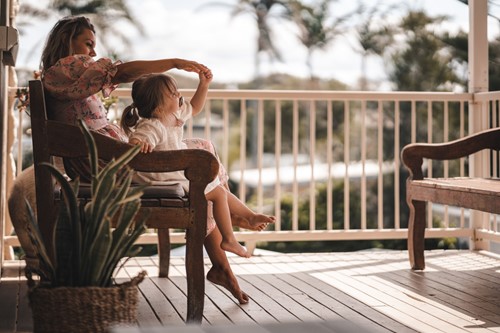 Homeowners invest in outdoor seating areas with an understanding these spaces improve their quality of life and provide a substantial return on investment. The combination of home improvement and financial gain entices working families to build outdoor living spaces and verandas rank among the gold standard. The one drawback patios, pergolas, and verandas have in common is that homeowners must retreat indoors to prepare full-course meals and when the weather turns cold. By implementing the following home improvement strategies, verandas can be transformed into all-season living spaces.
1: Install All-Season Heating System
Because verandas typically have open-air sides, they tend to provide only a limited outdoor experience. The same design element that allows homeowners to breathe in the fresh air and relax restricts space usage.
One of the trending solutions for a cold outdoor space involves installing infrared box heaters. This technology remains well-suited for residential outdoor spaces. Infrared box heaters can be secured to a veranda overhang or attached to the walls. There are three key benefits to employing this next-generation technology. First, they deploy radiant heat that warms objects and people rather than the air. When a cool breeze flows through the veranda, occupants remain comfortable. Second, infrared heaters do not use an open flame, making the system safe for semi-enclosed spaces. Third, many infrared products conveniently run on natural gas or electricity.
2: Install an Outdoor Kitchen
It's not uncommon for homeowners to think about outdoor living spaces as places to get away from hectic life. Comfortable seating and a pleasant view make this an area to be mindfully present with yourself. While that certainly adds quality of life benefits, installing a full kitchen means homeowners can stay in that relaxed state indefinitely. Outdoor grills can be a viable option under the weather protection of a veranda. To utilize these traditional outdoor cooking units, homeowners will need to select a place in the veranda that can accommodate an overhead exhaust fan and venting system. This resolves the problem of having to position outdoor grills away from the secure space. Add a complete countertop, drawers, sinks, a refrigerator and the veranda offers the peaceful enjoyment of your property all day.
3: Add Privacy and Windbreak
Part of the daytime experience of enjoying a veranda involves taking in the picturesque views. However, nighttime areas with lots of lighting reduce privacy. Passersby and neighbors notice the light in the darkness and what you're doing. That's why installing rolling privacy shading such as long lengths of matchstick bamboo makes sense. Many of these easy-to-install products run upwards of 96 inches, making them ideal for open-air verandas. Along with providing visual privacy, they can also curb winds that would otherwise disrupt your sustained relaxation.
Property owners invest in outdoor living spaces to improve their quality of life and property values. Upgrades such as outdoor kitchens, infrared heating and privacy elements allow homeowners to maximize the benefits of verandas all year long.